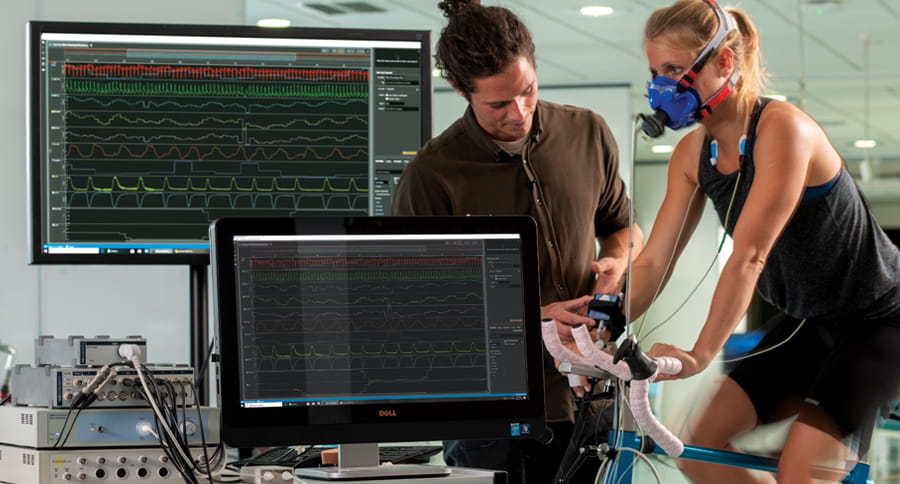 ADInstruments create simple, flexible tools to help scientists and educators record and analyze data quickly and efficiently.
35+ years of experience in life science
10,000 + organizations served worldwide
100 of the top 100 universities for life science served
Flexible, all-in-one solutions designed to support a wide range of research applications and able to grow as your research requirements change.
All your analysis in one place
Designed for life sciences, our LabChart analysis software options are at the heart of all our research solutions and act as platforms to integrate all your data streams into one place. LabChart 8 is powerful and easy to use and offers a wide range of specialist modules to streamline your research. LabChart Lightning offers the next level of flexibility for your research with unlimited channels, signal overlays, cross-recording analysis and custom calculations.
Customize your own solution:  hoose from our complete systems, or tailor a unique solution for your research requirements through pairing your choice of LabChart software with a wide range of products and accessories.
ADInstruments solutions provide the flexibility to extend your studies across many human, animal or in vitro applications.

In Vietnam, ADInstruments was applied in the best universities and institutes such as:
Vietnam National University – VNU
University of Science – VNU – US
Hanoi Medical University – HMU
Hanoi University of Pharmacy  – HUP
Vietnam Military Medical University
University of Science & Technology – HUST
Hanoi University of Business and Technology – HUBT
Can Tho University of Medicine – Pharmacy
and others.
Research Systems Overview
Human Applications
Wireless EMG in humans
Respiratory / Metabolic
Exercise Physiology System
Wireless physiological monitoring in humans
Wired physiological recording / biopotentials in humans
Human NIBP Nano System
Invasive Blood Pressure
Pulse Oximetry and Plethysmography
Psychophysiology
Microneurography
Animal Applications
Ventricular Pressure Volume
Invasive Blood Pressure
Rodent NIBP CODA® Monitor Sets
Invasive Volume Flow
Laser Doppler Flowmetry
Langendorff Perfused Heart
Langendorff Systems – Radnoti
Working Heart
Small Animal Telemetry
In Vitro Applications
Extracellular Recording System
Intracellular Recording
Isolated Tissue and Organ Baths